The reliable publishing platform for your digital releases
Complement your print issues with digital releases and increase your reach. With our established p4p™ PUBLISH platform, you can effortlessly create digital versions of your print issues.
The digital shift is transforming the publishing industry. Therefore, it is all the more important that you have a reliable partner by your side who will quickly and uncomplicatedly convert your print issues into e-paper format, multimedia issues or web apps. p4p™ PUBLISH is the ideal tool to make your main releases, supplements, brochures or magazines available online. Combine the platform with our p4p™ ANALYTICS, p4p™ PAYWALL and p4p™ AUDIO modules for your own custom-tailored solution.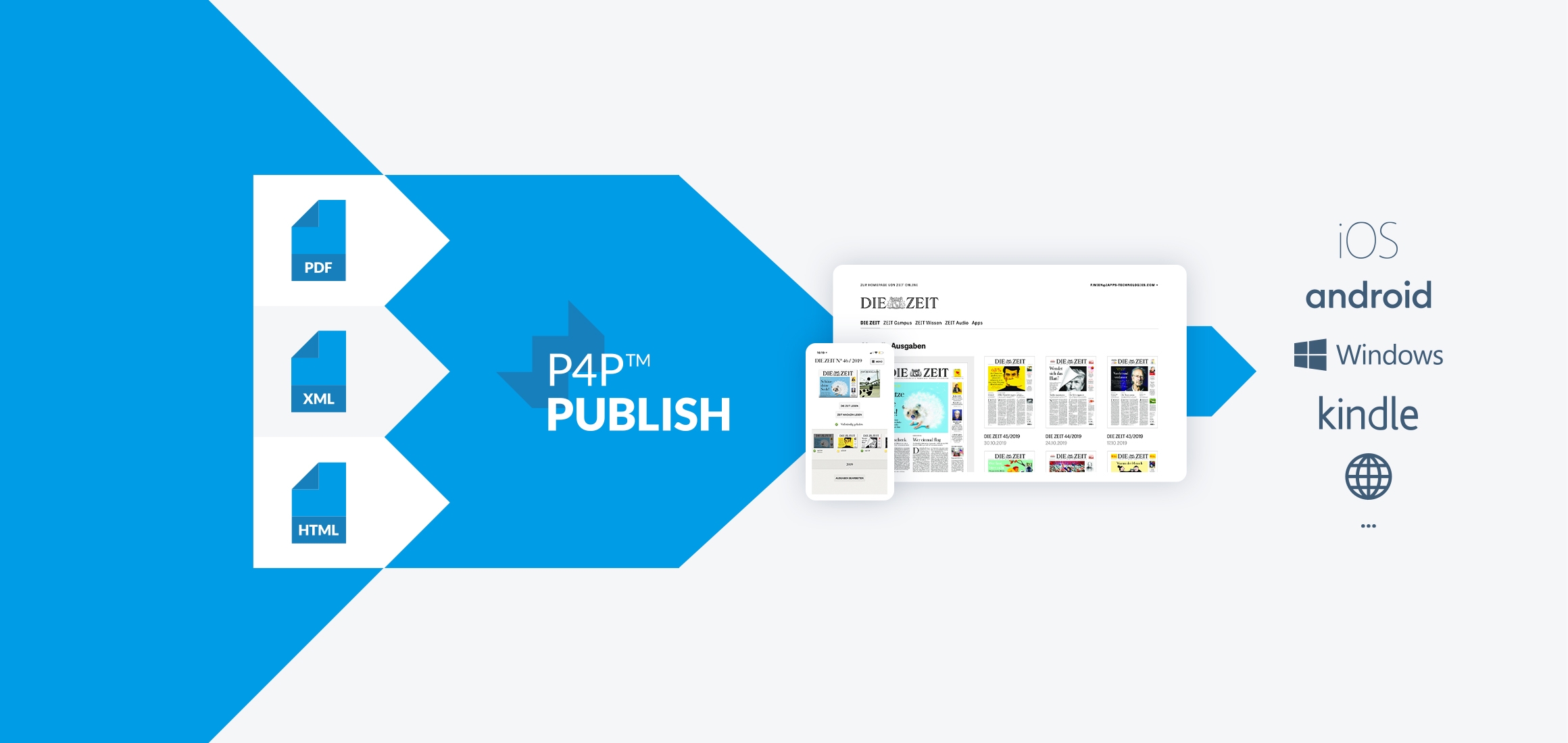 p4p™ PUBLISH converts your print issues fully automatically into digital formats. Test your issues in preview mode, make changes if needed and inform your readers about new issues through push notifications. The platform recognises crossword puzzles and sudokus and converts them into fillable formats.
Manage your subscribers and subscriptions. Create coupon codes for use in iOS and Android Apps as well as web platforms (e.g. for a daily issue).
Manage static advertisements for display on iOS and Android apps as well as on the web.
Make your publication come alive with elements like image galleries, videos, audio and links, and capture the attention of your readers.
If you have any questions, please feel free to contact us. We look forward to talking to you.